Show Services
Ken makes available to clients his services of seasoning horses to the show pen. Ken will make all travel arrangements to and from events including hauling, stall reservations and depending on distance overnight boarding. He also offers the service of showing the horse for the customer to provide a solid foundation for upcoming runs. He will assist clients at the shows with helpful instruction and any other requests or concerns they may have. We are confident this service will give our clients a competitive edge and more time to focus on showing.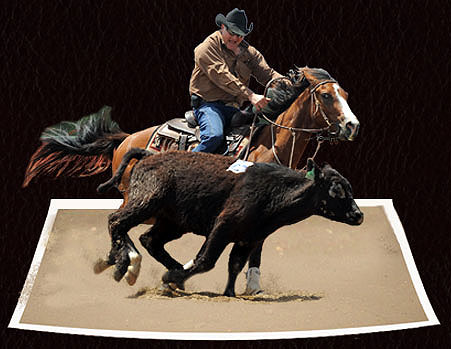 Training
With over 20 years of experience, Ken offers a successful training program for your horse with positive results. Ken will evaluate your horse and determine appropriate solutions. Whether your horse needs a tune up or a solid foundation, our program is for you.

Riding Lessons
Whether you ride competitively or as a hobby or simply would like to introduce an individual to the horse world, lessons are a perfect way to start!
With years of experience giving lessons, Ken provides private and group instruction for all ages and skill levels in a comfortable atmosphere. He discusses with the student what he/she wants to achieve and creates an individualized lesson plan. Ken will make an initial assessment of the rider's skill level and will do periodic evaluations. Our facility provides a safe riding environment so students feel at ease and confident. Students will learn lifelong horsemanship techniques to use in whatever direction they decide to take.
The indoor heated riding arena allows for lessons to be provided year round. Please contact Ken for information on available times, rates or for a tour of our facility.
Thank you for considering Krebsbach Performance Horses!